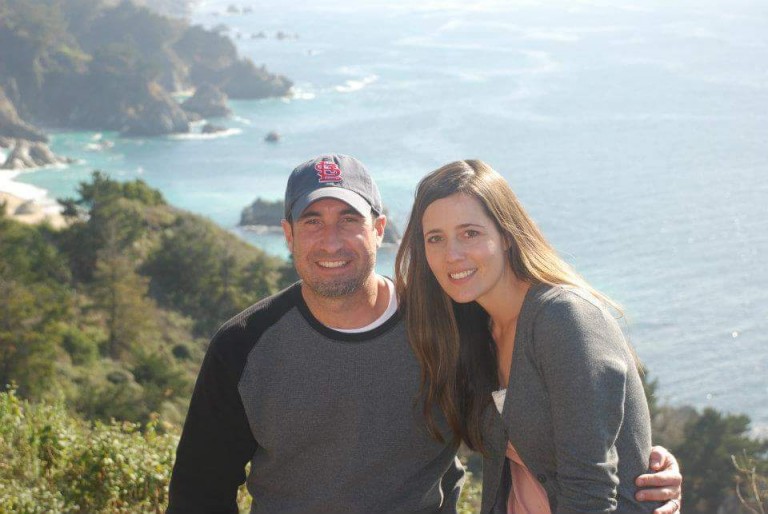 "We cannot wait to Adopt again!"
Hi! Our names are Todd and Hannah. Thank you for taking a moment to read a little about our family.
We met and fell in love in the summer of 1999.  We were both living in Europe working with teenagers… and now we are about to celebrate 15 years of marriage in April! It has been a wonderful journey together and we are so grateful for the gift of each other! Todd and I knew we were going to Adopt, even before we got engaged! We did end up having biological children, but our desire to Adopt continued to grow. We then had the great joy of adopting our son, Zachary. He is now two years old and ready for a little brother.  We and our children are so excited and full of anticipation as we wonder who God will bring into our family to love.
About Todd
Todd worked in youth ministry for over 15 years and now does church leadership training for young leaders both here in America and other parts of the world. Much of his free time is spent as a volunteer, coaching our kids' baseball, basketball and soccer teams.  Volunteering  has been a great way to be closely involved  in our kids' lives and to serve our community. He enjoys long bike rides, hiking, sports, and playing with our kids.
About Hannah
I (Hannah) am grateful to be a stay-at-home mom. Motherhood is one of the things I feel most passionate about. Each child is such a treasure and it is an honor to spend my time nurturing our kids as they grow up one day at a time – my days are full of reading books aloud, playing in the sandbox, cooking homemade meals, helping little hands plant seeds in the garden, singing songs, helping with homework, doing craft projects, wiping away tears, giving dozens of hugs and kisses, and more.
About us
Todd and I both have college degrees in education and were also college athletes.  Our family is very active and we love to learn. We love watching children come alive as they learn and discover the world around them.  Our home is full of lots of wonderful books and many art projects! We also take any chance we have to get outside in the beautiful area where we live. We love going to the zoo, hiking on trails in the woods, discovering new parks, heading to the beach, as well as riding bikes and scooters at the waterfront and just being together and having fun as a family.
Our Families
Todd and I both grew up in big families (5 kids in his family and 6 kids in mine). There are lots of grandparents, aunts, uncles and cousins that are thrilled for our family to be on this journey of Adoption. They are very excited to welcome a new grandson, nephew or cousin into the family.
In conclusion, if you choose us as the adoptive family for your baby boy, you can know he will be loved immensely by each person in our family. He will be taught about how deeply and perfectly he is loved and treasured by God the Father. He will know that he has a unique and beautiful life story. This story will always include, you,  his Birth Mother. He will know that you love him very, very much. May you experience powerful peace and clear direction. We pray for you, as you try to decide on the best possible parents for your baby.