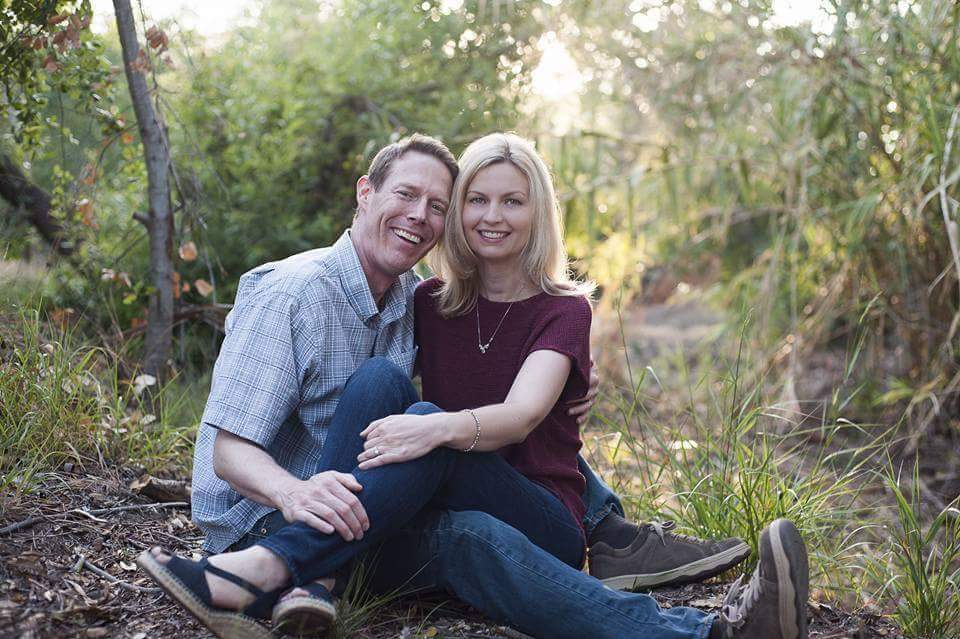 "Thank you for taking the time to search for just the right Adoptive parents for your baby."
Hello!  We are Jim and Julie, and we thank you for taking the time to read this as you search for just the right Adoptive parents for your baby.  We both feel immensely humbled and grateful that you might consider us to parents to unconditionally love, and cherish your baby.
About Jim
Jim and I met as middle school teachers at our first teaching jobs in a Southern California beach town.  We have been married for 14 happy years.  Over these years our love has deepened and strengthened, and we are so thrilled to be starting our family through Adoption.  We anticipate many happy years and memories of family dinners, camping trips, game nights, and much more.   Our teaching schedules have allowed us to spend a lot of time with our families, and we are thrilled that we will be able to spend so much time together with children as a family (we would ultimately love two!).
My Husband the Math Teacher
My husband Jim is a middle school math teacher.  He is known and loved by his students for making learning math fun.  Working with children and being a great teacher is a passion for him, and I know he will make such a loving and involved father.  Jim is very smart, funny, compassionate, and tender; his friends and family know they can count on him.   He loves the outdoors and being active; hiking, beach volleyball, and bike riding are some of his favorites.  He also enjoys playing the guitar and singing, watching hockey with friends, and traveling.   I can't wait to see Jim share all of these things with a son or a daughter.
About Julie
I (Julie) am also a middle school teacher.  My passion is to learn and grow, and it is so much fun to help kids do the same.  Professionally, I have taught English for several years.  Currently, I have been substitute teaching in preparation of fulfilling my dream of being a stay-at-home mom.   I am a nurturer by nature.  I enjoy creating a loving and warm home environment.  Some of my favorite things include hiking and spending time in the mountains, reading and book club, playing with my sweet dogs, cooking homemade meals, and coffee with friends.   Guiding a little one will be so exciting.
As a Couple
Together, Jim and I spend lots of time playing board games, cooking tasty and healthy meals, taking our dogs to the nearby park, and just laughing and being silly around the house.  Spending time together is a blessing.  We love traveling, including camping and other trips with our families.  Our friends are also important to us, and we enjoy dinners, game nights, and Bible study with them.   We are grateful for the loving and supportive network that God has provided us with.
Your baby will know they are cherished.  Your baby will also know that he/she is loved unconditionally by us – no matter what – but also by their Father in heaven.  It would also be very important to us that your baby know all about you and the immense love, courage, and sacrifice that drove your decision to find him or her a loving and secure family.  We thank you for reading this.  You are in our hearts and prayers as you make decisions in the days ahead.