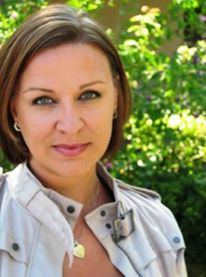 Can you please just give me a quick response as to why you feel "called" to work in adoption? What stayed with me was a passion and a desire to walk other women through their adoption plan as well as provide answers about what adoption looks like today.
 If you had a Superpower, what would it be?  My super power would be that of incredible speed. I could get any where in a blink of an eye.
What is your favorite verse and/or quote? I'm always finding new quotes as I study the stories. However, on a daily I quote Luke (22:49) "Not my will, but Yours be done."
If you could change the world in an instant, what would you do?
Change starts with me.
What are your hobbies or interests?I like getting out of the house and exploring, but I do love relaxing with a good book or movie.  
Do you have a hidden talent most people don't know about? Most people don't know I can converse in American Sign Language.
What one accomplishment are you most proud of? Any accomplishments in my life that are God directed are my favorites, equally.  He tells me where to go, I go and that feels so good.
What do you do to relax? Netflix!!!
What pets do you have?  Where I live now, I'm not allowed to have pets.  I do have a couple cats I enjoy visiting.  
Share something interesting fact about your life.  I love me some Star Wars.