.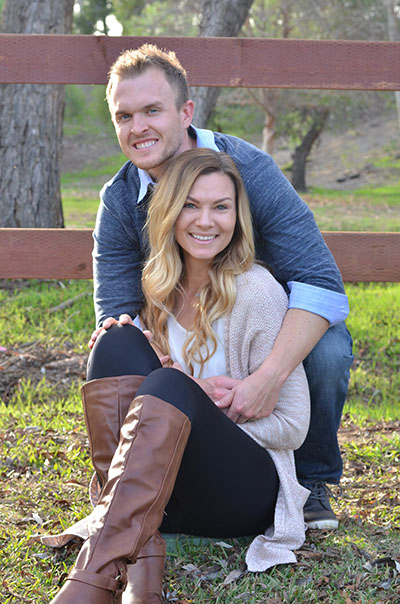 "We feel so blessed to soon be parenting through this Adoption Process."
First of all, the opportunity to be parenting is such a blessing.  Thank you for reading and for allowing us the possible chance that you would consider us for your child. Your courageous decision does not go unnoticed and we greatly respect you for making the choice of adoption. We will love this baby unconditionally, that is our promise to you.  We'll provide support in parenting in every way, and furthermore, we will do our best as parents to educate and let them share their unique self with their loved ones.
We are a loving couple who loves to travel, be out doors hiking, kayaking, golfing, in addition to spending time with family and friends. As a couple we have been fortunate to spend some time in Europe, Alaska, Caribbean, and other beautiful places here in the United States. Traveling as a family will continue once we begin parenting, because we would love to share these experiences with our children. Being adventurous is one our biggest excitements. When we take these trips we are very active and enjoy exploring new places.
Our Professions
Stephen is a teacher at one of our local middle schools. He teaches 8th grade math and coaches the school's basketball team. He has been teaching for 8 years for kids between the ages of 9 to 13 years old. In his free time, he enjoys golfing and playing other sports, playing guitar, spending time with family and friends, and working outside. His personality is very relaxed and easy going while always challenging himself to learn something new. He is very caring and also very loving and will make an amazing Dad to any son or daughter.
Rachael is a Registered Nurse who works with children being treated for cancer and other blood diseases. She has been practicing as a nurse for 5 years and absolutely loves her job. The children she has the opportunity to care for are a continuous reminder of how special life is and to always be grateful for our health and the health of our families. In her free time she enjoys spending time with friends and family, taking the dogs hiking, learning new things, playing volleyball at the beach, and relaxing with a good movie.
Our Families
We both come from large families as Rachael grew up in a family of 7 children. Stephen grew up in a family of 4 children. Stephen has 2 sisters and 1 brother who are all very supportive of each other. They are close in age and enjoy getting together for family dinners and celebrations, along with Sunday football games. Stephen's parents are  very loving and live on a large property where Stephen grew up and loved to play by the creek, build forts in the summer, and ride bikes. They live within 10 minutes of our home, which allows us to visit each other as often as we want.
Rachael has 4 sisters and 2 brothers who live in California and Texas. Her and her siblings share a close relationship and rely greatly on each other for support. We enjoy making trips out to San Antonio to visit her brother and sister and spending time with her nieces. Here in California, we have 4 nieces and 1 nephew.   As a family we take them hiking and help them improve in their sports of football, soccer, and volleyball. Her mom stepfather live within 10 minutes of us and her Dad and younger sister Emma live in San Diego. Her parents also very been loving and supportive throughout her life and did everything they could for her to succeed.
Our Pets
In conclusion, our home consists of the both of us, and our two dogs Kota and Max. They are both lab mixes who love being outside, playing with each other and going on walks. We have plenty of room in our home to add to our family and look forward to this new journey together.