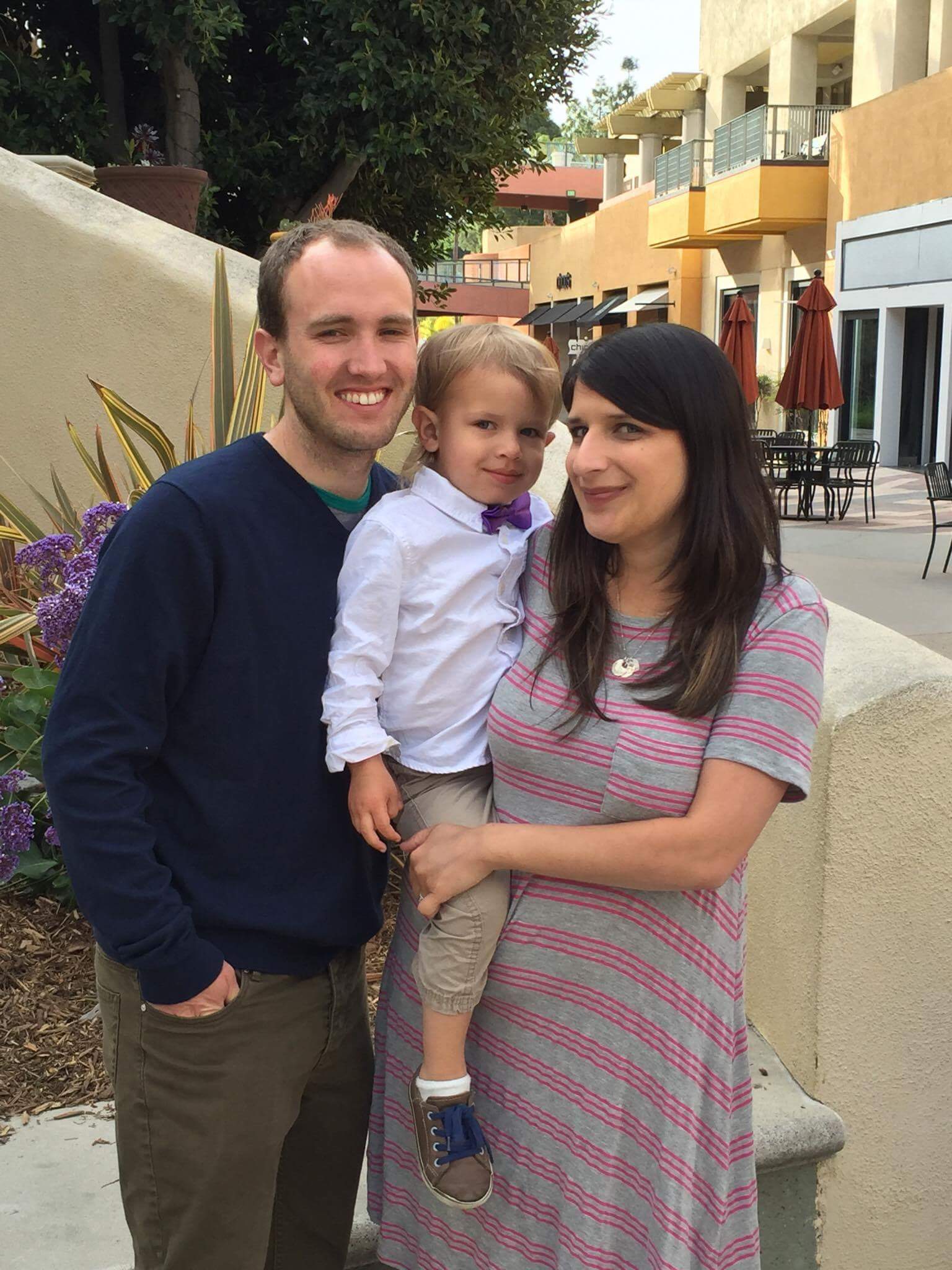 Hi! We are Daniel and Christiana. First of all, thank you so much for taking the time to read our profile. We imagine you must be experiencing many different emotions. We are praying for you as you face decisions over the coming days.
A little about us:
Daniel and I met our freshman year of college in a Bible class. We have been together for over 8 years and married for 4 and a half. We have a two year old son who is extremely social and loves music, cars, veggie tales, and playing with mommy and daddy. We also have a daughter who passed away due to a congenital heart defect. We miss her so very much and are not seeking to replace her by adopting. Adoption has always been something we have wanted to do, and we have so much room and love in our hearts for more children.
We live in a small town about 10 minutes from the beach in Southern California. We own a home and have a great backyard with lots of fun activities. Daniel works in insurance and I am a stay at home mom.  Daniel's job is close to our house and he is able to come home on lunch breaks to spend time with us. In the evenings and weekends, we enjoy exploring new places,parks, the botanical gardens, beaches, restaurants, grilling in our backyard and spending time with friends and family. We have several friends with young children that we enjoy hanging out with. We are very close to both of our families. We have 14 nieces and nephews so there is always someone around to play with. Most of our immediate family lives in Southern California, but we do have family in Northern California. When we visit up there, we love to go fishing and just enjoy being outdoors in fresh air. Traveling is something our whole family likes to do and we try to do it as often as possible.
Our parenting:
We would describe ourselves as extremely loving and nurturing. Our house is always full of cuddles and quality time together.  We want our children to feel loved, safe, secure and supported. We strive to model values such as integrity, honesty, compassion, empathy and service.
Some of our commitments to our children include: 1) We will always encourage you to love God and to love others 2) We will teach you about diversity and the beauty in the world around us 3) We will be present to listen to you and to be there for you emotionally 4) We will provide for your physical, spiritual, emotional, educational and security needs 5) We will create a home environment where you can feel cozy, safe and have a fun, adventurous childhood 6)We will encourage and support you in your interests, hobbies and passions 7) We will share your adoption story with you in a respectful and positive way
There is so much room in our hearts for another child and we are very excited to grow our family.  We are always available if you want to talk to us more or have any questions we can answer!