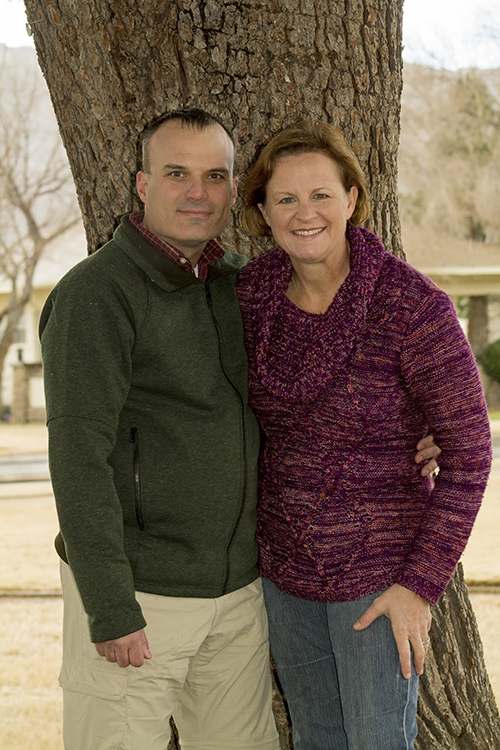 We were so  fortunate  to find each other…
It took Mike and I a long time to find each other but it was well worth the wait. We married in 2012 and over a year later we were fortunate  to be blessed with our biological son Michael who is turning three. We share our home with several furry friends, our dog Maggie and our two cats, Grey Kitty and Orange Kitty. Finding each other and then the birth of our son changed our lives profoundly. We often get overwhelmed with emotions when we think that we almost missed out on this blessing, especially since fertility issues make it unlikely that we will be able to conceive another child. We look forward to expanding our family through the gift of adoption.
Our background
Mike is originally from East Texas and Julie is from the Alabama Gulf Coast. The military brought us to West Texas two years ago. Mike is an Army Engineer and Julie is a Veterinarian. We are both "life-long learners". We use the "Team" approach when working toward common goals. In our free time, we simply enjoy spending time together as a family. We are now experiencing the world through the eyes of a child and it is simply amazing. Every day is an adventure. We enjoy hiking, trips to the zoo, swimming, and traveling. Mike also enjoys building scale models. He just donated part of his collection to the local train club. Mike looks forward to sharing this hobby with Michael as he gets older and our future adopted child.
In conclusion, we want to thank you for considering us as adoptive parents for your unborn child we will be such fortunate parents and we look forward to sharing more about ourselves with you. This decision, we know, is not made easily and comes with a heavy heart. The Lord will guide you, we pray that you can trust us with your heart. God will also comfort you in the decisions that you have to make for yourself and your unborn child. We hope that we can walk through this journey with you.

Save