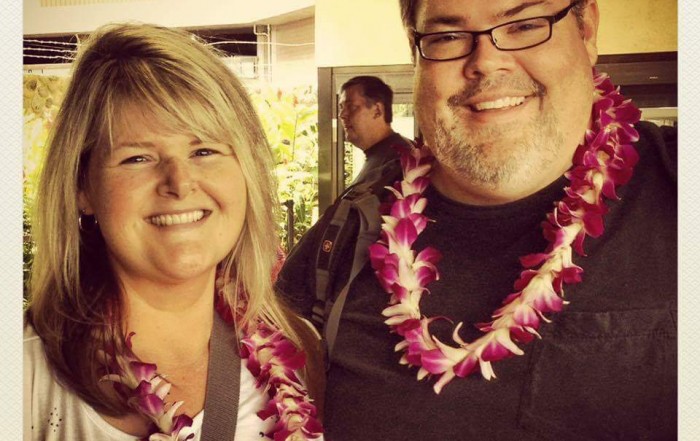 Hello, we are Mike and Kim, and we thank you for taking the time to read our profile.  Our family is growing through adoption and we're so thrilled to be on this journey. Our marriage has been, a wonderful 13 years. We love spending time with friends, family, as well as our super-sweet English Bull dog named Winston.
"We are growing our family through Adoption."
From the moment that we met, we both knew we were meant for each other. Our first date was filled with laughter and fun, and that has continued throughout our relationship. We enjoy traveling and adventure, going to concerts and shows, and frequently spending time together at the "Happiest Place on Earth" (Disneyland)!
Kim describes Mike:
"Mike is a software engineer and Director of Engineering at his company. He is kind, compassionate, patient, and has a tremendous sense of humor! All of these qualities have not only made him a successful leader in his career, but these strengths are what I love most about him, and are what will make him an amazing father."
Mike describes Kim:
"Kim has spent her entire career following her passion, which is working with children and families. She is a Marriage and Family Therapist, working as a school counselor during the day, and seeing private practice clients one evening per week. I've known from the day that we met that she's the love of my life. Kim is going to be a wonderful mother. I can't wait to build our family with her!"
In conclusion, becoming parents is something we have both looked forward to. Our home, that is filled with warmth, laughter, and love will be a perfect growing place for a child.  This is where we will build our family. Encouraging our children's strengths, providing stability, and loving them fully as well as unconditionally is what we most look forward to. Family will be an important part of our children's lives.  The extended family that our children will be raised knowing about includes you. We have prayed for our growing family, and please know that we pray for you everyday. Thank you so much for considering us.