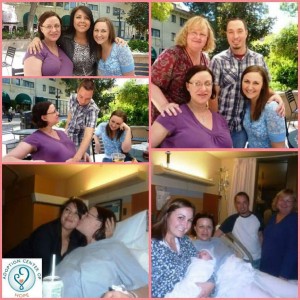 We cannot even begin to express how glad we are that the Lord brought us to Michelle at Adoption Center of Hope. We were referred to her by a friend at a time where we were so discouraged at our adoption process. We had a failed match and Michelle's love and support helped us to really believe that the Lord had the perfect plan and child for our family. She was always there during the process not just for us but for our daughter's birthmother. Michelle called often to check in and was there for the long 18 hour labor at the hospital giving Amy the support and love she needed during this time.
Now our family is adopting again and we eagerly and joyfully are working with Michelle and her team at Adoption Center of Hope and trust that the Lord will bring us our second child in His perfect timing. So glad to know that this group is consistently praying for us and our future child's Birth mother in this process.
Love Michelle and her enitre team at Adoption Center of Hope!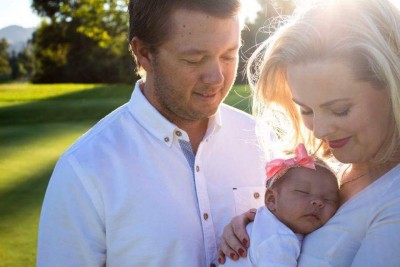 We initially chose Adoption Center of HOPE because our Pastor's daughter had used them and God lead us to them! The waiting is hardest part, and we felt supported throughout the whole 9 months until we were matched and when baby came three weeks later!
We chose them for our second adoption because of how our daughter's birth-mom and birth-family were treated with love and respect throughout the process and after placement. We were also walked through the process and felt confident the entire time that our wishes were being taken into consideration every step of the way. We felt supported and cared for and kept in the loop. I wouldn't go anywhere else and would DEFINITELY recommend Adoption Center of Hope to anyone!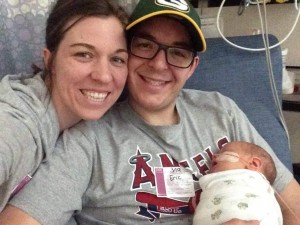 Joyann & Eric are blessed with a son!
We are so thankful for Michelle and the rest of the Adoption Center of Hope family. Throughout the entire roller coaster of emotions, starting in the waiting phase and continuing through the birth of our son, Michelle was always available to talk, listen, pray, encourage and support. The love she has for the entire adoption triad was always a huge comfort to us. Throughout our entire time of working with ACOH, we knew that not only were we being supported and prayed for, but our son's birth family was always loved, encouraged, supported and prayed for as well. To Michelle and the rest of ACOH, each adoption story is not work or a job, but rather a passion and a true calling. We love our ACOH family!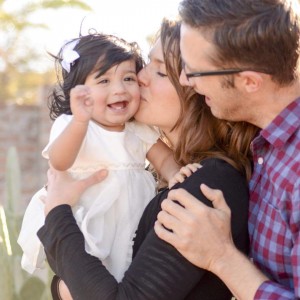 Neill & Lindsay and their daughter
The first time I talked to Michelle on the phone, I felt so understood she listened to me, she reassured me and prayed for me. I felt hope for the first time in a very long time. When she shared with me that ACOH specializes in matching adoptive families and birth mamas for infant adoption, I knew I was in the right place, and when she told me her story and why she started her adoption ministry, I was in awe.I knew there was something very special about ACOH when Michelle shared how she loves, supports and cares for both adoptive and birth families. I knew I could trust her. When we finished our phone conversation and hung up, I immediately called my husband, and well, the rest is history.
I remember holding my daughter skin to skin in the NICU and just weeping. It was the most amazing feeling having her on my chest. Words cannot express the joy I had holding her so close. It was the fulfillment of so many things we had prayed for, longed for, and dreamed of and earnestly cried out to God for. I am forever grateful to ACOH for helping me become a momma. My daughter is two now, and I still get chills when I hold her close. We have witnessed miracle after miracle on our journey to her and our journey with her. She is beyond precious. My love for her goes deeper than I ever could had imagined. I am forever grateful for the beautiful people at ACOH who walked with us, laughed with us, prayed with us, cried with us, and celebrated with us
Our adoption coordinator Ashlene exceeded all of our expectations. She went above and beyond and she loved US so well. (And by US I mean my husband and I, our birth mom, and our daughter.) Our adoption coordinator laughed with US. Advocated for US. Slept in a hospital chair for days and sacrificed sleep for US. Held OUR hands. Coached US through the open adoption relationship. Guided US. Prayed with US. Celebrated with US. She was OUR professional photographer. Encourage. Calming presence. And she just made everything more relaxed and fun.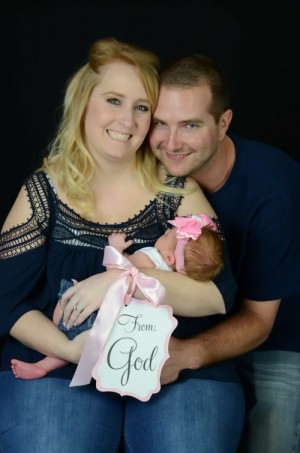 Nick and Traci are blessed with a daughter
We started our adoption journey in November after many failed attempts at IVF. We decided on Adoption Center of Hope, once we found out they were a Christian organization and after speaking with Michelle, I knew this was the place for us. They were always there for my husband and I no matter what. On November 29, 2016 we found out we were matched. I remember thinking at first it can't be real, it just happened so quickly. Our birth mom was amazing, we were able to talk to her about once a month so we always knew how our daughter was doing. Michelle is really amazing in helping you form that bond with the birth parents. Our adoption journey was not easy, it is really emotional and hard to give up control. But with faith and our amazing families we felt very loved and taken care of thru the adoption process. Our daughter came into this world in March, adoption center of hope was there with us for everything. We had to go out of state and Michelle was always there to answer any question we might have. Holding our daughter for the first time was a dream come true. Being parents is a wonderful experience and after four years it is amazing to call ourselves mom and dad. We will forever be thankful for Adoption Center of Hope and all the amazing staff there who helped our dreams come true.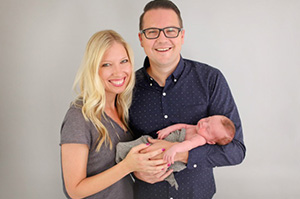 Ryan and Kelly have been blessed with a son
There are truly no words to express our gratitude to Michelle and the team at Adoption Center of Hope. As I sit here and write this my husband is feeding our beautiful baby boy Levi, and my heart is so full. At the beginning of our adoption journey we interviewed multiple adoption facilitators. Michelle came highly recommended to us and upon meeting her we immediately saw why. She is highly professional, compassionate and very knowledgeable. It was obvious that she was the right person to help us from beginning to end. From the matching process to the birth of our son, her care for us as well as birth parents was truly outstanding! After many grueling years of infertility we came to the adoption process with lots of questions and tender hearts. Michelle's experience and professionalism combined with her compassionate approach really helped us navigate the many decisions we were faced with and gave us strength and hope for the remainder of our journey. If you are considering the path of adoption and looking for a Christian adoption service provider, look no further! Michelle and her team are truly outstanding.
Ryan and Kelly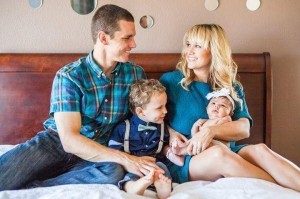 Jake & Dawn's Sweet baby Girl
Adoption Center Of Hope went above and beyond anything we could have expected in supporting us in our Adoption process. It is easy to have many questions about how everything works and they really held our hand every step of the way. The staff is beyond loving and kind and you truly feel that they care for both Adoptive Parents and Birth Moms alike. They are always on call if you have any questions. Even in light of all of the anxiety one might have involving Adoption, they made our experience pleasant and enjoyable. We are grateful to them beyond words for helping us bring our daughter home.
-Jake and Dawn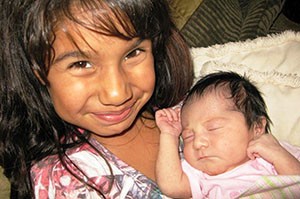 Michael & Amelia
A Life's Dream
Sienna and Baby Sister Samiah ~
That's one happy girl. This is her dream come true. Sienna is going to be just the best big sister. She wants to be with her all the time. What a blessing.
Sienna is so happy as you can see. We are happy that you would put their picture on your web site. All is bliss on this end. Just enjoying every moment. What a blessing. Thank you so much.
Look forward to seeing you soon. Let us know if their is anything we can do. We pray our Birth Mom is doing well.
Big hugs from all of us.
We can't thank you Michelle, Adoption Center Of Hope, and all that are involved in this process enough. Our hearts are eternally grateful.
~ Michael, Amelia, Sienna and Samiah ~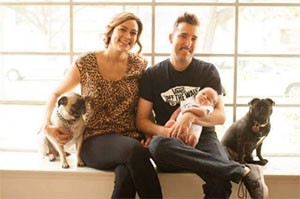 Richie & Lizzy are blessed with a son
We can't say enough about Adoption Center Of Hope. From the beginning we knew we were led by the Lord when we met Michelle. Not only did we feel that she would help us achieve our dream of having a child by facilitating our Adoption journey, but we knew by the way she cared for and was dedicated to all of Adoption Center Of Hope's Birth Mothers and families. Adoption Center Of Hope saw us and our son's beautiful Birth Mother through the entire process. We are still in communication with Michelle today which is just another affirmation that they are in the "business" not for the business part of it, but the life changing role that they play part of in helping create families and helping Birth Mothers in need. We are so grateful to them and will always feel blessed to be part of the Adoption Center Of Hope family.
Richie & Lizzy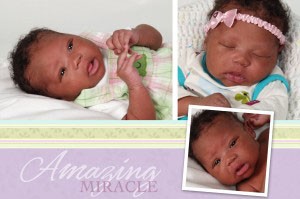 Harry & Jessica's Gift ~ Baby Sara
Adoption: So much more then a meaning to a word, its the most incredible gift we've ever come to know. After experiencing years of infertility, and trying to conceive naturally, we began discussing our options. Shortly after we began calling Adoption Services, and after four months of endless calls to Adoption agency after Adoption agency, I called Adoption Center Of Hope, this is where our journey began. I spoke to Michelle for what seemed to be hours. I was smiling, crying, happy and sad all in one great emotion. We began our journey in February of 2010 with hopes of a baby to come with Adoption Center Of Hope's help. Little did we know how fast our family would grow. In August 2010 we had a beautiful baby girl, Sara, she is our "PERFECT" baby. I couldn't imagine life without her, my new family with Adoption Center Of Hope and the most wonderful Coordinator, Ashlene. We can't wait to expand our family again with the help of Adoption Center Of Hope!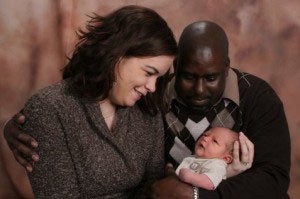 Chad & Ashlene with Baby Kai
After going through infertility and then suffering miscarriages, we came to realize that we were meant to be parents and could love any baby as our own. At the very beginning of our search on Adoption God intervened and brought us directly to Adoption Center Of Hope. As soon as we had our phone meeting with the director Michelle, we knew we were on the right path. As we were brand new to Adoption, we were doing a lot of research and understood that it typically could take a long time – even years – to be matched. Through Adoption Center Of Hope, we were matched within a month!!!
We fell in love with our son's Birth Mom the first time we met her. We formed a connection and developed a close bond. Our relationship remains open and loving.
The Adoption Center Of Hope staff was always there for us. Michelle, Wendy and Arielle – we honestly felt like they were our guardian angels through the whole process. The service is incredibly personalized – Michelle was even the birth coach to our Birth Mom during our son's delivery. We are forever grateful to Michelle and the entire Adoption Center Of Hope staff – for their true love and support. We could not have asked for a better group of women to take on this journey with us.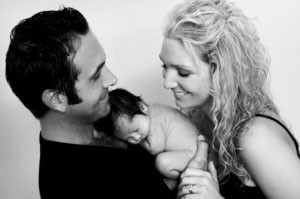 Adoption Center Of Hope has truly been an answer to our prayers. After years of failed attempts to conceive a child through fertility treatments, we decided to build our family through Adoption. There were so many choices and variations in the Adoption world that we felt our heads spinning and we didn't know where to start. We came upon Adoption Center Of Hope by a divine chance and immediately felt comfortable and at peace with them. Michelle and Wendy came to our home and answered all of our questions and when they left, we were excited and ready to start the Adoption journey.
Right away we had a few matches that didn't come to pass for various reasons but within the 6th month, we were matched with our daughter's Birth Mom and we couldn't have been happier. She is a remarkable young woman that we have great affection for. Our Birth Mom graciously allowed us to be at every doctor's appointment and even blessed us with the ability to be present for our daughter's birth. Michelle and Wendy were there for us every step of the way and Michelle and Arielle were with us every minute the day of our daughter's birth. I honestly don't know what we would've done without the Adoption Center Of Hope team as they were our complete support system through what can be an intimidating endeavor.
We were completely amazed at how wonderful and peaceful the Adoption process could be when you have the right people on your side. They really care for the Adoptive Parents as much as the Birth Moms and that was invaluable to us. Our Adoption process could not have gone better and we have no doubt that Adoption Center Of Hope was the reason why. We have truly been blessed beyond imagination with our daughter and the memories leading up to her birth with the help of Adoption Center Of Hope.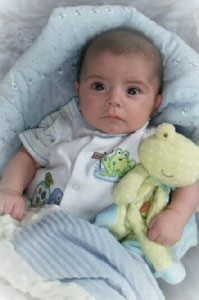 Jason & Stacy's miracle baby Bradley
We wake up every morning and thank God for blessing us with our adorable little Bradley. He is such a joy and we are so deeply in love with him. After finding out we could never conceive a child we knew we wanted to Adopt right away. We started our Adoption journey and soon after we met the most amazing lady who was an Adoption coordinator for Adoption Center Of Hope. After the very first conversation with the director, Michelle, we knew at that moment we wanted to work with Adoption Center Of Hope. They made us feel so comfortable and excited to start our journey.
After waiting about 7 months, I can remember the day so clearly that I answered the phone and on the other end was Michelle's sweet voice to let us know we have been picked. My heart filled with joy and my eyes filled with happy tears. That night we spoke to our Birth Mom and felt such a connection. On April 20th at 12:30 our son was born, Bradley Carson Gittins, 6lb, 11oz and 19 and half inches. Such a magical moment. We love and care for our Birth Mom and are so grateful that she chose us to be the parents for her son.
Each Adoption journey is so different and may have many ups and downs but please know to just hold on tight and in the end you will feel so much joy and love and forget all about the bumps and hills you had to overcome. Just know Michelle and the Adoption Center Of Hope staff will be right by your side holding on with you each step of the way. We have developed such a lifelong friendship with them. The devotion and love they bring to each Adoption is so deeply appreciated and we can't thank them enough. We love you guys and God bless you for all that you do for not only your Adoptive Families but the dedication you have for all the courageous Birth Moms during such a difficult time in their lives.
Thank you from the bottom of our hearts.
Love,
The Gittins Family
Jason, Stacy and little Bradley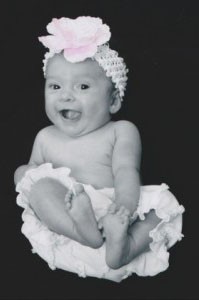 Darren & Karri's Sweet Baby Ainsley
Only six months ago, we experienced the blessing of a lifetime and an answer to our prayers – the birth of our Adopted daughter, Ainsley Isabella.
Our journey to Adoption was a long one, but worth the wait. Years of failed fertility treatments was compounded by the sudden loss of our baby daughter at 20 weeks in utero.
Shortly after receiving that bad news, we received a telephone call from a family member telling us about a successful Adoption through Adoption Center Of Hope. Thoughts raced through our minds – "Were we ready for Adoption?" "What about all of those terrible Adoption stories we see on the news?" "Can we afford Adoption?" We prayed about it and decided to call Adoption Center Of Hope.
We will never forget that beautiful day in January 2010 when we walked into the Adoption Center Of Hope office and spoke with Michelle and Wendy. Our nervous and scared feelings were immediately calmed by the warmth and love we felt throughout the room. We struggled to tell our story about the journey that led us to Adoption and ultimately to the office in which we sat. At the end of our initial meeting, we were convinced that God led us to the right place!
Within a few weeks, we received a telephone call from Michelle about a young Birth Mother who wanted to meet us. We met over breakfast and immediately loved the Birth Mother. We were officially matched by Adoption Center Of Hope that same day!
From that day on, we kept in close contact with the Birth Mother. She graciously invited us to all medical appointments and ultrasounds, which we gladly accepted. Through this time, we developed a caring relationship for one another.
We were both blessed with the enormous gift of witnessing the birth of our daughter in May 2010. What a miracle!
Our Birth Mother continues to be a part of our lives. We will always love her.
We would not recommend anyone other than Adoption Center Of Hope. Michelle was extremely caring and helpful in facilitating communication with our Birth Mother and guided us through the pathways through the Adoption process.
God bless everyone at Adoption Center Of Hope for making miracles happen and helping to create happy families.
Darren, Karri, Aiden (age 6) and Ainsley!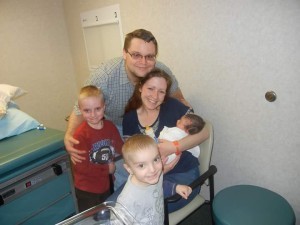 Mark & Jennifer's Sweet Baby Girl, Sophia
Our experience with Adoption Center of Hope has been wonderful! Michelle was always very attentive and caring. We knew that our profile was being shown regularly. She was there for us during all of the highs and lows of the Adoption process. Michelle worked hard to always promote our family to expectant moms. We had comfort knowing that our family was always in her prayers. We had the pleasure of meeting Michelle last summer while on a long road trip. She was just as sweet, loving, and caring in person! When we received the news that we were chosen by an expectant mom Michelle shared in our overwhelming joy! She was so very happy for our family. Although Michelle was not able to be with us in Idaho where our precious Sophia was born, she connected us with another Adoption Coordinator, Trina. Trina was such a blessing to us as well. We felt close to her instantly! She really treated us like family! Our Adoption process could not have gone more smoothly. All of the events leading up to our family holding Sophia for the first time were miraculous! Everything came together perfectly, orchestrated by our Father in Heaven and completed here on earth through Michelle and Trina's hard work and dedication! Mark and I were so nervous when we were about to meet Adriana (Sophia's Birth Mother) and her mother Kathy. We wanted them to feel the same way about us in person that they had expressed after seeing our profile and talking to us on the phone. We wanted Adriana to feel certain that she chose the right family for her amazing little girl. We were terrified that it might be awkward or that she might change her mind. On the contrary, God created an instant and lifelong bond with Adriana and Kathy! We had the blessing of being able to visit with them for quite some time in the hospital. It was such a special time and we will never forget it! We asked Adriana some questions and she shared some things about herself that we will be able to pass on to Sophia as she grows! Adriana is so very sweet and there will always be a huge place in our hearts for her. She will always be a part of our family. We look forward to staying in touch with her over the years and sending her updates! Adriana was so brave and strong throughout the entire Adoption process, and we are so proud of her. Seeing our little Sophia for the first time was love at first sight! We feel the greatest joy to be adding another member to our family! Every day since we held Sophia for the first time has felt like the most wonderful dream come true! She has blessed our family beyond measure. Our boys, Chance and Hunter, dote on her constantly and desperately want to protect her. Sophia has brought out the best in all of us. She is the greatest gift from heaven and we treasure every second with our angel. Without Adoption Center of Hope we would not be the family of five we have prayed about for so very long. We will be eternally grateful to Adriana, Kathy, Michelle, Trina, everyone at Adoption Center of Hope, and especially our Lord and Savior, Jesus Christ, who oversees all from above!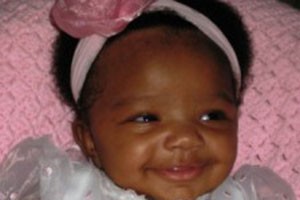 Dave & Amber's Ellie ~ Always smiling
When God helped us to decide to Adopt again, we didn't realize exactly what His plan for us would include. We had two biological boys and we had Adopted our daughter from foster care. We wanted to fulfill God's calling to us to Adopt once more but asked Him to please lead us down the path He chose. We were familiar with the Foster-to-Adopt system, but didn't feel His prompt for this process again. We knew several families at church Adopting from out of country and then believed that, with the support of these friends, inter-country Adoption must be our new direction. We began the process of Adopting from Rwanda.
Six months later, Rwanda suspended accepting Adoption applications. We were devastated because this seemed like God was definitely closing the door. We weren't sure how to proceed. Private Adoption had never even been an option in our minds and was certainly the most unfamiliar and uncomfortable road. But God doesn't always want us to be comfortable, especially when He has greater plans for us.
We began an intense search for how to pursue a private Adoption yet we still kept our hearts guarded. We were skeptical about this new direction, apprehensively making calls and speaking with Adoption agencies, attorneys, and facilitators. None seemed to "feel" right.
Then, we found Adoption Center Of Hope.
When we spoke with Michelle we finally felt some confirmation and encouragement that private Adoption could be a realistic and viable option for us. It was very apparent to us that Michelle had a deep, God-inspired calling to help women who found themselves struggling with life-altering decisions. Michelle was also committed to helping find stable, Christian homes for these women to consider as they developed Adoption plans for their babies. Finally, we felt God's lead. It wasn't the path we initially chose for ourselves, but realized He already had this plan in motion.
On September 29, 2010, we stepped out in faith, met with Michelle, and began our new Adoption journey. On October 26, the anniversary of our daughter's Adoption, Michelle made "the call." We were chosen by a Birth Mom!
The next four emotionally-charged months were filled with many ups and downs as we developed a relationship with our Birth Mom. To be honest, it wasn't always easy but we were able to maintain a respectful and loving bond. We lived by the verse "Love never fails" from 1 Corinthians 13. We also leaned heavily on Michelle who was a constant source of kind encouragement.
On March 4, 2011, just shy of six months from trusting God and stepping out in faith, our sweet little Eliana was born. Over the following three days, we were in and out of Birth Mom's room with Eliana, spending what we knew were our last treasured moments all together.
While we did experience some challenges we would never change the experience and situation that God gave us. We are proud to have called our Birth Mom "friend," even if it was for a brief time. We are blessed to have known her and feel grateful that we will have wonderful stories to tell our daughter of the fun times that we did have together.
Adoption is ultimately God's idea. It can be a challenging path but with a remarkable outcome. God had to send His Son to suffer, to take the burden of our sin so that we could be reconciled, Adopted into His family and have eternal life with him. Our Adoption into His family came with discomfort. But the outcome was more love than we could possibly imagine.
Adoption is truly the ultimate act of love. It's God's love for us. It's the love that Birth Parents have for their babies that they put their own needs aside to place them into another family. It is the ultimate love in action.