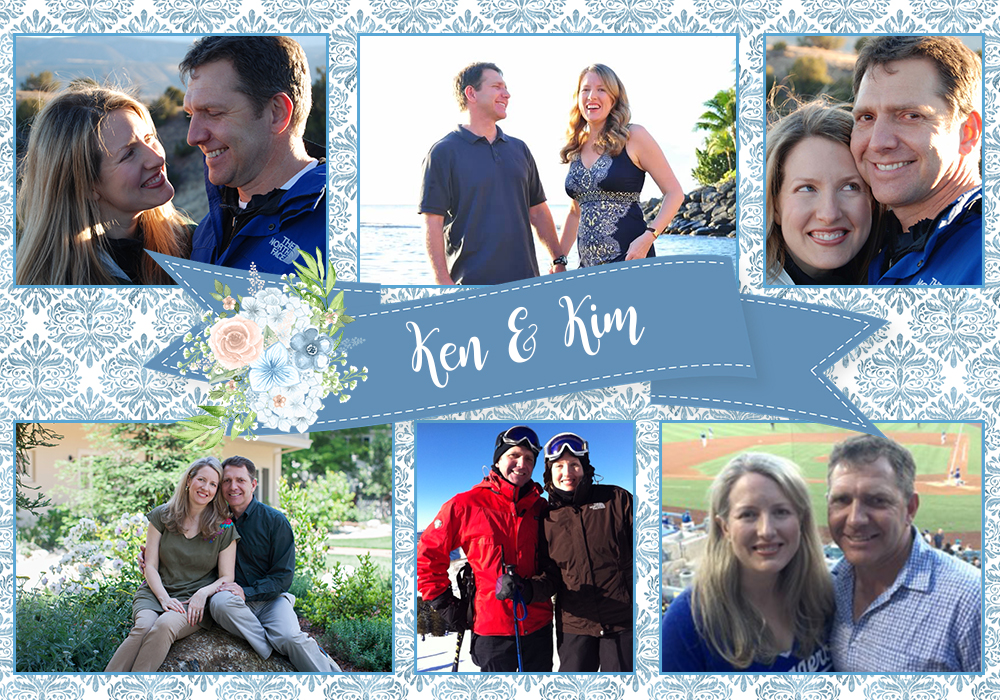 Ken and Kim dream of becoming parents through Adoption.
This sweet couple was introduced by a mutual friend, several years ago. For their very first date they ran a half-marathon together!
Ken, being the gentleman he is, let Kim cross the finish line first. How adorable is that?!
Both Ken and Kim became followers of Christ at young ages and their faith has always been central to their lives. They pray together daily, regularly attend church, and seek to live out their faith in all that they do. They plan to teach their children that God loves them and has a special purpose for their lives.
Family is important to Ken and Kim. They are blessed to have an amazing family and to have close relationships with their parents, siblings, and nieces and nephews. The family spends time together for birthdays, holidays, and other special events, even take family vacations together! In addition to a loving and supportive family, they also have friends from a wide range of backgrounds. Ken and Kim feel blessed to have their supportive presence in our lives. Everyone is excited to welcome a little one!
Ken and Kim dream of becoming parents through Adoption. While they don't have children yet, they are the best Aunt and Uncle to many wonderful nieces and nephews. They enjoy being involved in their school newspapers, theater productions and playing musical instruments – like piano and guitar. Because they are athletic, they are super fun and enjoy playing sports with kids, such as soccer and volleyball.
Ken shares about Kim:
Kim has a long list of great qualities. I especially love her loyalty, creativity, playfulness, and huge heart. She loves people and wants to help make their lives better! All of these qualities and more will make her an amazing mom. I smile when I think of Kim's great sense of humor and ability to do impressions.
Kim shares about Ken:
Ken will be an amazing father. He is extremely faithful and loyal, and he has a tender, loving heart. He loves sports, is athletic, and runs three times a week. He is a very hard worker and will naturally be an extraordinary teacher for a child. I smile when I think of how forgiving he is and how devoted he is to me, to his work, and to our family members.
Here are a few of their favorite things…
Ken ~
I love traveling and exploring new places.
I also enjoy watching and playing sports, especially running (I'm part of a running group), baseball, skiing, and tennis.
I like hanging out at home.
Watching movies.
Playing the piano.
Working in our garden.
Firing up the barbeque.
Hosting family and friends.
Kim~
I like to have friends and family over to our home and host parties.
I like to cook meals, put on lovely music and light candles.
I also like to read
Take walks in the neighborhood
Take my neices and nephews shopping for their birthday presents.
A note from Ken and Kim to you~
Hello,
We want to thank you for considering us.
We know you are facing a big decision about placing your precious baby for adoption. We pray that God will grant you wisdom and peace.
We have a strong desire to become parents. We know raising a child would be an incredible privilege and responsibility, and we believe we're ready to provide a child a stable, supportive, loving, family.
We don't pretend to understand the emotions you're feeling as you search your heart for the family that will be the best fit for your child. We hope that after reading a little bit about us it will hopefully help you with your decision.
~Ken & Kim