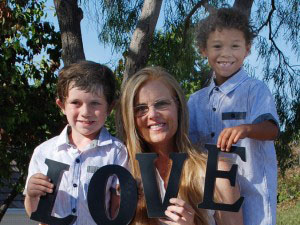 These things have been important to me since my childhood:
To know and love God with every fiber of my being.

I want to spend my time spilling my gifts and knowledge into small a small child teaching them everything that I could learn to make their lives purposeful, meaningful and important.
Weave words powerfully onto the page like tightly spun thread on the looms of peoples beautiful and impressionable lives, altering them somehow for the better.
I want to spend my time spilling my gifts and knowledge into a small child……
Be brave and speak up when others sat mutely.  I was courageous enough to break through the silence and become voice for the powerless, the lonely, the hurting, the lost and the broken.
Have it been necessary to have been born just to become the protector, provider, guide, intercessor, influencer, cheerleader for, audience to and lover of children who would come to know me as their mama.
By nothing less than sheer amazing grace God has miraculously given platform to every desire of my heart, not as I had planned or expected or even hoped, but in ways that have exceeded everything I had so naively once imagined.
God invited me into a personal relationship with him as His cherished, beloved and favored daughter. Jesus whispered through His word the promise. He would never leave or forsake me regardless of my choices or circumstances.  Our Lord is faithful in ways that defy explanation or comprehension.
He gave me a life partner perfectly.  God crafted for me whose physical presence was gifted to me for 18 years before cancer so wickedly stole away his breath. Yet his influence over my life will resonate indefinitely.
He fortified my mind and engineered my DNA with: grit, tenacity, energy and resolve that can't be explained but whose existence have enabled me to finish my credential, multiple certificates, my bachelors, masters and doctoral degrees.
Miraculously through the gift of Adoption and through His intentions, He gave me a family. Two perfectly designed little boys to humble and sanctify me even as they complete, delight and fulfill me.
God has invited me to Adopt one final time, the little girl of my late husband's and my dreams. "Grace" He told me, as a thought in my head, "isn't a metaphor for life, she's an actual person." If I'm open to Adopting her "she comes with a really great blessing."
"I'm inspired to Adopt one final time"
We wait.  We three, my little boys and me wait for the next child. Our baby's Birth Mother is prayed for, perhaps she is you.  Our prayer is that God will keep her and our baby safe and healthy. We will support and love the little life she and God have created.
In my life there has been: challenge, heartache, loss, inadequacy, success, exhilaration, accomplishment and wonder; and through all of that, there has always been overarching: hope, joy and possibility which have been underscored by a current of "no regret".  Thank you for choosing life and Adoption, and even more for now considering choosing us.