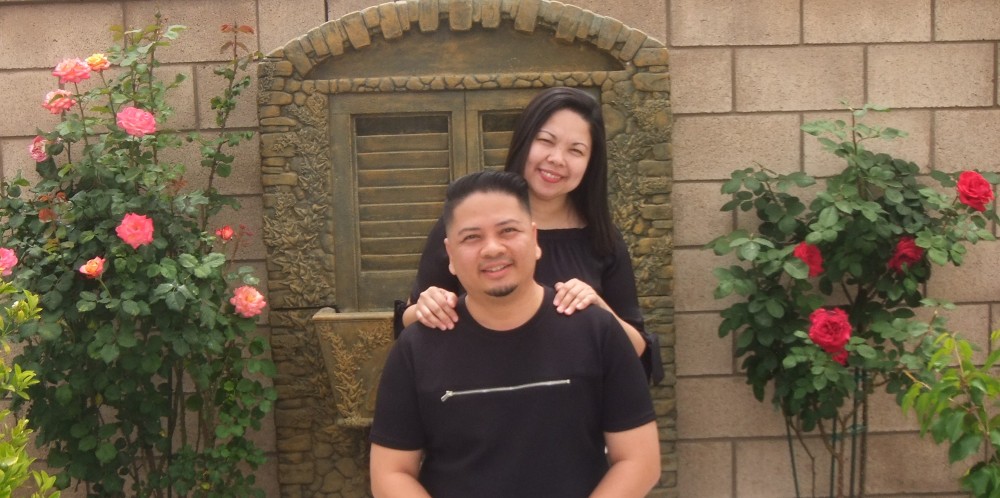 You're looking for a caring home and a bright future for your child and we are looking for a child to share our love and lives with…perhaps we are looking for each other?
Hello. We are Karl and Delilah from Southern California. We've known each other since grade school and became close friends during high school. We kept in touch through the years and tried long distance relationship during our college years but agreed to focus on our studies and remained friends. We reconnected after college and that's when we realized that we still love each other…and we've been together since then!
Karl likes playing basketball and swimming. He loves to play video games, listen to music and watch movies for relaxation. He follows college and professional basketball, football, baseball, and hockey teams. We have a tradition to watch one of them in their stadium at least once a year with our family.
Delilah likes going for a walk or jog in our community parks and trails. She enjoys watching musical theater and Cirque Du Soleil locally and around the country, which bring back memories of her high school days as a member of school theater and dance group.
We both have a passion for travelling that brought us closer together and made us appreciate nature, historical sites, different cultures and cuisines of the world. Strolling along the beaches of Hawaii, exploring the Grand Canyon and Niagara Falls, admiring the architecture of Chicago and New York, being a kid again in Disney World Resorts, walking across tower bridge of London, riding a tram to go up the Swiss Alps, staring at Mona Lisa at The Louvre, falling in love with the sparkling Eiffel tower at night, loving the churches and food in Italy, and feeling holy in Vatican City, are some of the memorable experiences that we will treasure for the rest of our lives. We're planning to travel more and we're hoping that we'll be able to share those precious moments with our future child.
We believe everything happens for a reason and adoption has been a part of our lives. Delilah's mother was adopted by her great aunt and her cousin was adopted by her aunt. Karl's aunt was adopted by his grandmother and his uncle adopted two kids. We have talked about adoption since we got married. After trying unsuccessfully to conceive naturally and through assisted reproduction, we believe that we are meant to build our family through adoption.
No words can describe what you're going through right now and we're not going to pretend we know how you feel. What we know is your child will grow up in a Christian home filled with love, in one of the safest cities in the country, and with a family that places great importance in education and moral values. Our whole family will support him/her in every step of the way in achieving his/her dreams and ambitions in life. Whatever decision you make, we are wishing you the best and may GOD bless and guide you in every step of the way. Thank you.