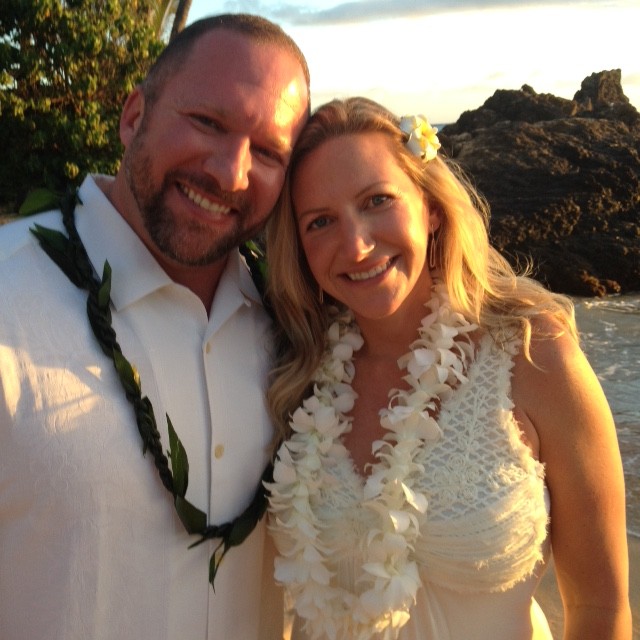 "We chose Adoption Center of Hope because they share the joy and salvation of Christ with you, and we are so excited to grow our family through adoption!"
We are Toby and Lisa, and we pray for you, your decision and this special child every day.  We can't imagine all that you are going through right now but we pray that God gives you the strength and guidance you need on this selfless and courageous journey.
A little bit about us:
We met in college in Riverside, Ca. We started out as friends, grew into best friends, husband and wife, business partners and mom and dad to our fur babies, Ellie and Fiona.  Our adorable puppies are very friendly and playful long-haired mini doxies.  We now live in a beautiful smaller town with a very close knit and family friendly community.  Since we live a very active life-style, we love that our home is surrounded by forests, lakes and parks.
Toby enjoys physical fitness, fishing, reading and playing with our puppies.  Lisa enjoys outdoor walks, fishing, gardening, cuddling with Ellie and Fiona, our puppies, and spending time with our friends.
The road to this point in our lives has been full of amazing blessings and some painful losses.  We have gone through several tough miscarriages together but in committing our lives to Christ, He has carried us through these difficult times. He has made us so much stronger as a couple.  As happy and blessed as we are, we believe that God has reserved this great love in our hearts for a very special child, that he/she will complete our family, and that you are a very special part of His plan for us!
We are at a great place in our lives, where Lisa can be a stay at home mommy, and Toby only works 6 minutes away from home. He can arrange his schedule as to spend a lot of quality time together.  We consider our best friends as our family, and they live the next block over from our house and have children themselves. We get to spend a ton of fun time together!  We enjoy spending time with all of our friends, their kids and our family at BBQ's, holidays, vacations, fishing and family walks.  All of our friends and family are super supportive and couldn't be more excited about this adoption and to meet this sweet child!
With the strong bond of love in our marriage and Christ as the center of our family, we will make sure that this child is loved beyond measure!  We promise to teach this special child;
1)About the love of our Lord and savior, Jesus Christ; 2) What it means to love and serve others; 3) To constantly look for and enjoy the beauty in this world; 4) To be kind and compassionate; 5) To love, respect and protect animals; 6) To be generous; 7) To stand up for God and what is right; 8) To love, even when it is difficult and 9) To share their adoption story in a loving and nurturing way.
Thank you for considering us to be the family to protect and love this special child for eternity!  We thank God for your selflessness and courageous decision.  May God bless you always!
Love,
Toby and Lisa